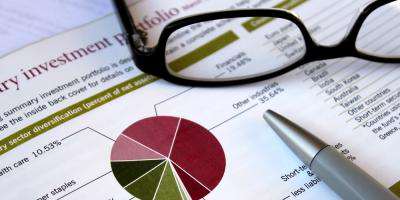 In a divorce, having more assets usually means more complicated proceedings. If you have a high net worth and are considering leaving your spouse, a divorce attorney from Geffner Kersch in Garden City, NY, will ensure your financial interests are a priority every step of the way. Their legal team shares advice for protecting your financial future.
3 Tips From Divorce Attorneys for Protecting Your Assets
1. Consider Settlement
When people think of high-stakes divorces, what comes to mind often are celebrity splits that are messy, drawn out, and expensive. However, for every contentious divorce you hear about, there is one resolved through settlement in a calm and reasonable manner. Although mediation is an option, it's not recommended for high net worth cases. Small details may be overlooked by the mediator, which can result in a continued legal battle until an agreement is reached. Instead, each party should be represented by legal counsel, who can comb through the finer details of the asset division.
2. Find the Right Divorce Attorney
No two divorce lawyers are the same, and it's essential to find one you trust to represent your best interests. Since there is so much at stake, it's worth taking time to research various family law firms and find a lawyer who will make you feel as if you're their only client. Dividing complex assets can prove difficult for an unskilled attorney. Search for a lawyer with direct experience in these matters, someone who understands stock options, executive compensation packages, and other financial matters.
3. Presentation Is Important
Don't rely solely on your divorce attorney. Your accountant should work closely with your attorney to maximize your tax savings and discuss potential tax implications of the asset distribution.
If you're worried about the asset distribution phase of your divorce, turn to Geffner Kersch in Garden City, NY. They understand the difficulties of ending a marriage and will help you achieve a settlement that lets you move on with your life.