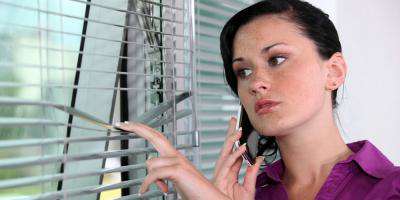 Legal battles during a divorce can become very contentious. Accordingly, the divorce lawyers at Geffner Kersch in Garden City, NY, explain that in certain circumstances it's in your best interest to hire a private investigator. The information they attain during the course of the proceedings about your ex's employment, parenting, and instances of abuse, significantly increase your chance of a successful outcome.
How a Private Investigator Can Help Your Case
Establish Employment
If your former spouse claims to be unemployed but is actually earning an income, recovering spousal and child support becomes complicated. It's challenging to establish their status on your own, but an investigator can provide proof of what they earned, which will then spur the court to act on enforcing the order.
Reveal Parenting Issues
You may also be concerned that your former spouse is not spending enough parenting time with your kids; for instance, if they elect to leave children with caregivers instead of looking after them on their own. This is a significant issue, and an investigator will provide evidence showing that your kids are in another person's care during the allotted parenting time.
Uncover Neglect or Abuse
A private investigator is also useful if you are involved in a child custody case and suspect the other parent of wrongdoing. Any instances of neglect and abuse should be reported to the proper authorities immediately. You'll also want to keep your divorce lawyer informed to ensure the best interests of your child remain at the forefront of all custody proceedings.
With expansive knowledge on a range of family law topics, the attorneys at Geffner Kersch assist clients with even the most complex cases. The compassionate team provides effective counsel through every step of the process. Schedule your consultation with a divorce lawyer in Garden City by calling (516) 268-9898 today. If you'd like more information about these dedicated professionals, visit them online.