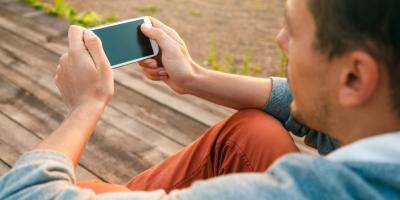 When you're going through a major life change, it might seem perfectly natural to post about it on social media, especially if you have your privacy settings locked down. Unfortunately, if you're involved in a child custody case, anything you post could come back to haunt you later, even if you're only sharing details with your family and close friends. Courts may accept postings on Facebook and other networks as evidence, which could have a significant impact on your dispute.
Why You Should Be Careful With Social Media During a Child Custody Case
Even if you've set your profile to "private" and unfriended your spouse, they still may be able to get access to your social media posts, which could be used against you. Some attorneys are adept at using this material to show that you are an unfit parent, even if the contents of your Facebook profile don't seem harmful on the surface.
For instance, spouses in some cases have used the other parent's Facebook photos to show they took too many vacations without their child, claiming they were unfit to maintain primary custody. Comments about your spouse and their behavior before the divorce could impact your child custody dispute, as well. Saying that your spouse is a bad parent can convince the court you lack the emotional stability to provide a suitable environment for your children. In fact, you can never tell what your spouse may try to use against you, especially if you've been on social media for awhile, so the best approach is to deactivate your accounts until the case has been resolved.
If you're involved in a child custody dispute or going through a divorce, turn to the award-winning family attorneys at Geffner Kersch in Garden City, NY, for compassionate service and effective legal advice. Because they focus exclusively on family law, you can rely on their team for an understanding approach to these difficult problems. To schedule a consultation, call (516) 268-9898.